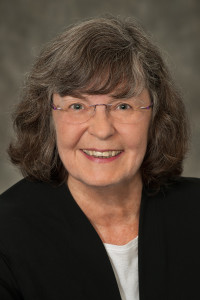 In 1964, after graduating from Osgoode Hall Law School and my call to the bar in Ontario, I joined a small general practice firm serving business and corporate clients in the West End of Toronto. The senior partner, Clive Sinclair, K.C., had been the Reeve (mayor) of the Township of Etobicoke, now part of the mega city of Toronto.
In 1966, I joined the Metropolitan Toronto legal department and began my municipal law career. While there, I was Legal Advisor to the Council's Parks Committee and the Metropolitan Parks Department, documented property acquisitions – voluntary and expropriated – for Metro Toronto and the Toronto Transit Commission, administered leases for summer residences on Toronto Island, and prepared debenture issues for legal review by outside counsel.
In 1970, I worked for three months as the assistant city solicitor and then was promoted to city solicitor for Sault Ste. Marie, Ontario. Over the four years I was at "the Soo", the files I handled were so varied and extensive that I feel I earned the equivalent of a Masters degree in municipal law and administration.
In 1974, I was appointed to the Ontario Municipal Board (OMB), the first woman appointed to a provincial tribunal. The OMB's members conducted hearings on applications by municipalities for approval of new and amended zoning bylaws, official plans, and capital works bylaws, zoning variance and subdivision appeals, and municipal restructuring applications.
During my time there, I was seconded from the OMB to the Ministry of Housing to serve as both a hearing officer and legal advisor to the Chief Hearing Officer (also seconded from the OMB who was a former city planning director and private planning consultant who designed Don Mills in Scarborough). The hearing officers conducted hearings and site viewings on appeals from decisions of the Niagara Escarpment Commission (NEC). Our reports and recommendations on whether to approve or reject the appeals were forwarded to the Minister of Municipal Affairs for his final decision.
In 1979, J. Galt Wilson, Q.C., the "dean" of municipal law in BC, invited me to become a partner in the Victoria branch office of his law firm, together with his partner in the Kelowna branch office, Robert J. Bauman, as he then was, now the Chief Justice of British Columbia. We focused exclusively on local government law and provided legal services to local governments all over British Columbia.
In 1981, Galt and I moved our municipal law practice into the Victoria firm of Harman & Company, which then became Harman Wilson & Company. I built up a sizable clientele in that partnership and was managing partner for a time. In 1988, Galt and I, with two other partners, founded a new firm that, after a few name changes, became Staples McDannold Stewart, where I became the senior name partner of the firm.
In December 2011, I retired from the firm but, at the urging of my clients, continued my local government law practice under the firm name of Lorena P.D. Staples Law Corporation. Some of my current clients have been with me since the early 1980s.
I have had the good fortune to work with many talented individuals from all spheres of life in a variety of workplaces. I have been in a general / commercial law practice, the manager of a city legal department, managing partner in two Victoria law firms, the chief administrative officer of a municipality, a provincial tribunal member, and have sat on a variety of boards.
My various jobs have given me an insider's knowledge of how local governments function, not only from the legal perspective, but the administrative and political as well.
I learned a great deal about administration, land use planning and development, project management, municipal infrastructure, event planning, local politics and local government financing while working in-house at Metro Toronto and Sault Ste. Marie, Ontario.
My exposure to municipal finance, land use planning and development at Metro and the Soo was complemented by the different viewpoint of those matters I experienced while hearing applications and appeals as a member of the OMB and a Niagara Escarpment hearing officer. Serving clients in BC and Ontario as an independent legal advisor, gave me a global perspective.
Over the 5 decades of my career, I have gained an in-depth knowledge of municipal administration, politics and law. My clients value my focus on insightful and practical advice, coupled with my long experience. I have been lauded for an ability to think 'outside the box' and for creative solutions to local government issues.
I believe my practical experience, plus the curiosity that leads me to read extensively about business, politics and world affairs and to closely observe how people interact with one another within their communities, enrich my advice and legal opinions for the benefit of my clients.
Lorena (Lori) Staples, Q.C.